You've made it to Part 2, how did you go reviewing the first 3 pillars? Are there some gaps in your business that need addressing?

In Part One, we really focussed on getting you prepared for your Voice of Customer program, it's now time to talk implementation!
Have you jumped the gun? Click here to read Part 1 first.
All set? Let's kick off with a quick refresher!
So, why do you need a VoC program?
When we think of success in business we often only think of financial figures, margins, gains and losses. And no doubt, they are all very important!

But, if there's one thing that we have set out to prove in this blog, it is that ultimately it's your customers that are driving those figures. There are no two ways about it!
It's a bird, it's a plane! No, it's a Voice of Customer Program!
Although overwhelming at times, your customers' voice, both positive and negative, holds the secrets to success for your organisation. And as a quick recap on Part 1, an effective VoC program can…
Improve customer experience, by gaining a better understanding of your customer
Improve your financial performance, through targeted customer-centric strategies
Improve other business metrics; customer retention, loyalty and create customer advocates Improve CX, by gaining a better understanding of your customers' needs and driving increased loyalty
Improve your financial performance, through targeted customer-centric strategies
Improve other business metrics; staff engagement, customer loyalty and decrease costs in customer service Improve customer experience, by gaining a better understanding of your customer
Improve your financial performance, through targeted customer-centric strategies
Improve other business metrics; customer retention, loyalty and create customer advocates
Surveying alone will only tell one side of the story. Voice of Customer gives you the bigger picture and a structure to continuously improve. It's a constant work in progress!
How do you execute it?
In Part 1 we focussed on preparation, now in Part 2, we will detail the last 3 crucial pillars that, when executed right, will determine the success of your program.
So here they are, 3 (more!) pillars for a buzzing VoC Program!
Pillar #4: Invest in Customer-Centric Activities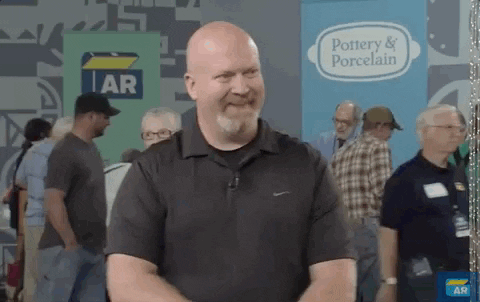 First of all, what are customer-centric activities?
Well, customer–centric is a strategy and a culture of doing business that focuses on creating the best experience for the customer, and by doing so builds brand loyalty.
To move the dial on any of the metrics relevant to your VoC program, you need to ensure that there are strategies in your program that focus on customer-centricity and experience.
For example, if you want to move the dial on loyalty and boost your Net Promoter Score (NPS), you need to invest in activities that turn customers into raving fans.
Just as with your Customer Satisfaction (cSat) score, it will be investments in customer service that really make the difference.
Prioritising changes and improvements to your business based on the feedback from your customers is extremely important. Although other operational aspects are relevant, anything that directly benefits your customer's experience is actively driving your VoC program forward.
An example of a brand that has made a large investment into customer-centric activities is Mecca with its beauty loop boxes.
"We have had a maniacal focus on the customer since the outset – the customer is queen – and every decision has been built with this in mind. It has meant a higher cost of staffing and education than any industry norm; it means not compromising on any customer facing item – brand, store build, collateral and so the list goes on."

Mecca CEO Jo Horgan
Ensuring you are investing primarily in changes that are going to directly impact your customer's satisfaction and experience is a strong starting point for a successful program.
Pillar #5: Create an environment the embraces failure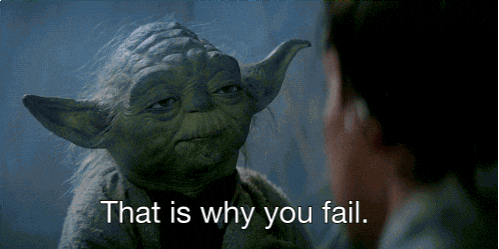 A Voc program won't be all sunshine and daisies, sh*t happens!
The good, the bad and the ugly will all form part of a successful VoC program. As I said in Part 1, pillar #3: Looking at the bigger picture, there is absolutely no point in executing a VoC program if all you want is an ego boost.
So prepare yourself, and your team, for some constructive criticism and more importantly, prepare to act on it.
A culture fear of failure prevents your team from effectively learning from their missteps, and consequently, from moving forward.
To embrace failure,
Understand why it happened and what it means
Separate accountability from the human mistake and dissect it through the eyes of the customer
Look at what operational or cultural aspects of your company may have resulted in the failure, rather than the employee
It's obviously critical that you don't ignore or downplay these failures. You need to acknowledge them as they are, and accept what they mean for your future operations. Without vulnerability, you risk inhibiting innovation and creation.
Don't take it to heart as a business, some of the biggest brands have failed miserably and are better off for it today.
Just look at Dyson. Once a huge failure, now one of the biggest names in technology. Founder James Dyson admitted that he had spent 15 years building 5,126 versions of their award-winning vacuum that all failed before he made the winning one (Entrepreneur, Asia Pacific).
Don't sit around thinking things are all merry and good, because you are afraid to face your failures. Face them early and fix them before they get even worse. Failure is not fatal!
Pillar #6: Ensure growth tactics are linked to financial performance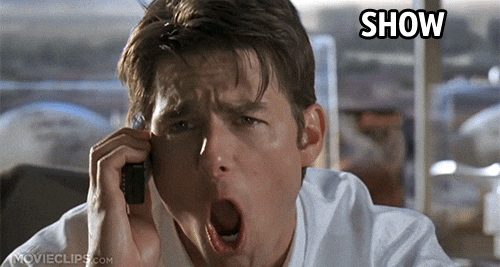 Keep your eyes on the prize!
Customer-centric activities will move the dial on your key VoC metrics which should, in turn, improve financial outcomes. Think of it as a three-piece chain!
At every step of building your VoC program, you need to remember what your end goal is. Make customers happy and make more money!
When we talk about financial linkage for a VoC program, we are talking about two things.
Firstly, start to measure the correlation between an increase in VoC metrics and sales results, return customers and customer service stats. When you can start to show that an increase in the VoC metrics equals $$$ you are onto a winner.
Second, think about how you can change behaviours in your staff to drive improvements in your CX and VoC program. Linking VoC results to bonus, commission structures and measured KPI's for employees drive the right behaviours.
"Take care of your employees, they will take care of your customers."

Richard Branson
Growth tactics you are using your VoC data for should be linked and functional for financial gain for employees.
Measure results and build your annual targets to include reporting on these targets.
VoC metrics are prioritised based on contribution to financial gain.
In the end, people, especially your higher-ups are going to be wanting to see a worthy return on the investment they have made into the program.
Whether that be their time or money, they don't want to see either wasted. Follow these tips to ensure you are not showing up empty-handed, you have real monetary evidence that your ongoing program is hitting that return on investment.
---
Conclusion
A full-fledged Voice of Customer program is a long-term commitment. It can seem like an Everest of a mountain climb at first, but we can guarantee the hard work will be well worth it when you see the outcome!
Get started with these principles and you will be well on the way to launching a successful VoC program and incorporating it as a fully functioning business operation in no time!

That's it for our VoC blog series. Until we meet again, here are some of our best blogs on customer experience (CX).